⚠️this is very very a work in progress so ignore this if you find it somehow. heres my pinterest. comment if you find this mess 🤓⚠️
AAAY2K
(triple-a-why-too-kay)
An animatronic cover band of unlikely weird (in the best way!) best friends in the late 90's-2000's!!! Think MTV Downtown. What's up with the name? They wanted to tie it to the upcoming Y2K error but wanted the visibility of being early in the alphabet in music stores (hence the triple-A.) Conceived in December 2022. Consisting of:
Mei (SHE/THEY): A weird and awkward basset hound / bass player who can tell you everything about MLP and LPS.
Kourtney (SHE/HER): A hyperfeminine and outspoken DJ / keyboard player / leopard and MySpace queen. Big fan of boy bands, much to Jason's dismay.
Jason (HE/SHE): A bear (in both senses of the word), huge metalhead and a guitarist. Generally the leader of the band along with Kourtney due to his outspoken nature.
Trinket (HE/HIM): VIOLENT LITTLE FREAK raccoon. His drumkit is TRASH (literally.) General public nuisance. Brothers with Jason, they frequently get into friendly brawls.
Nicky (HE/HIM): He's there sometimes for sure. Definitely a presence. Plays guitar meow meow meow :3
filler filler filler insert vertical image here once i draw it. if you see this no you dont HAHAHA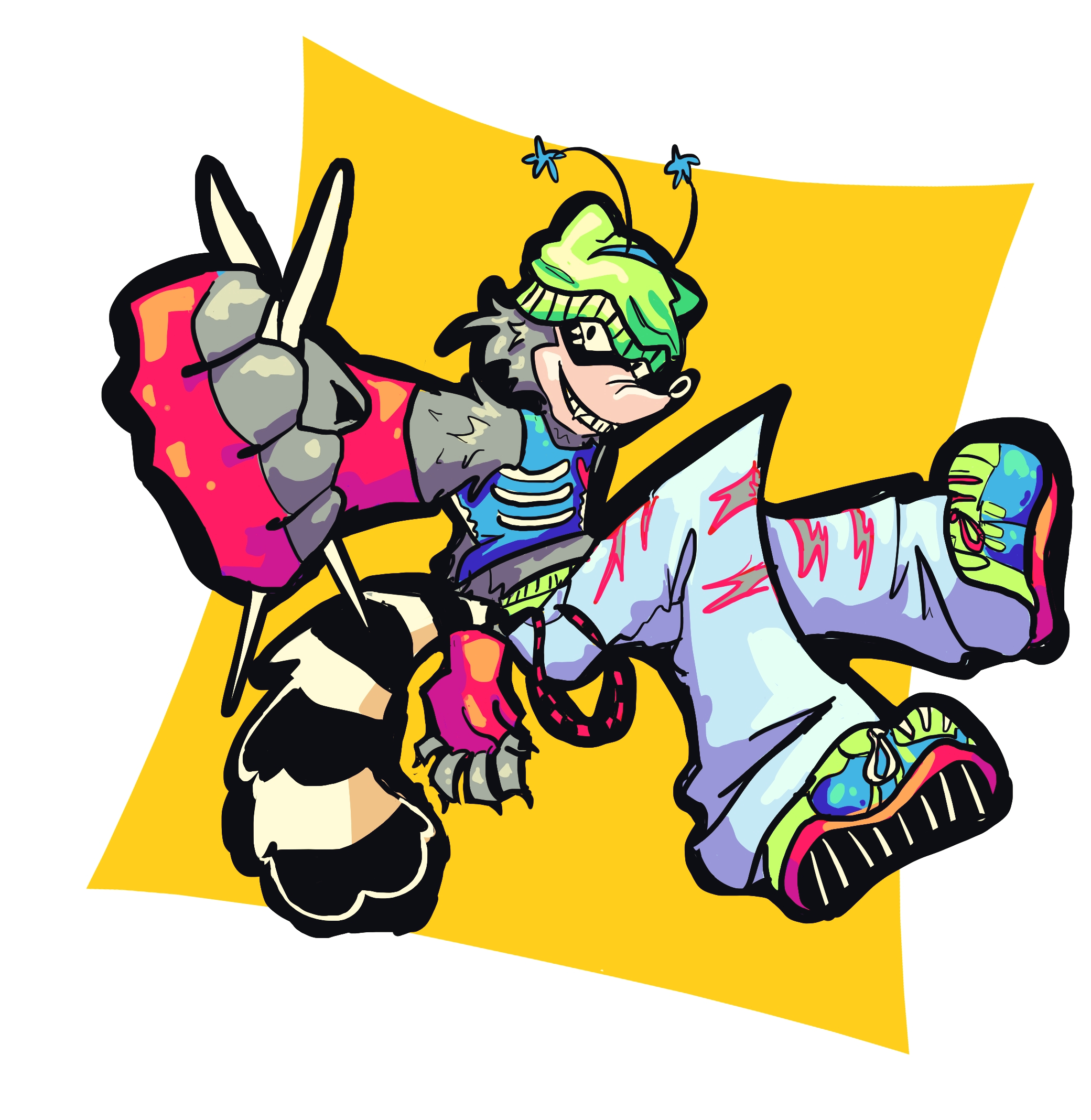 My first full drawing of Trinket. When he still had the fleshy face. Not a fan, but hey, everything starts somewhere. December 2022!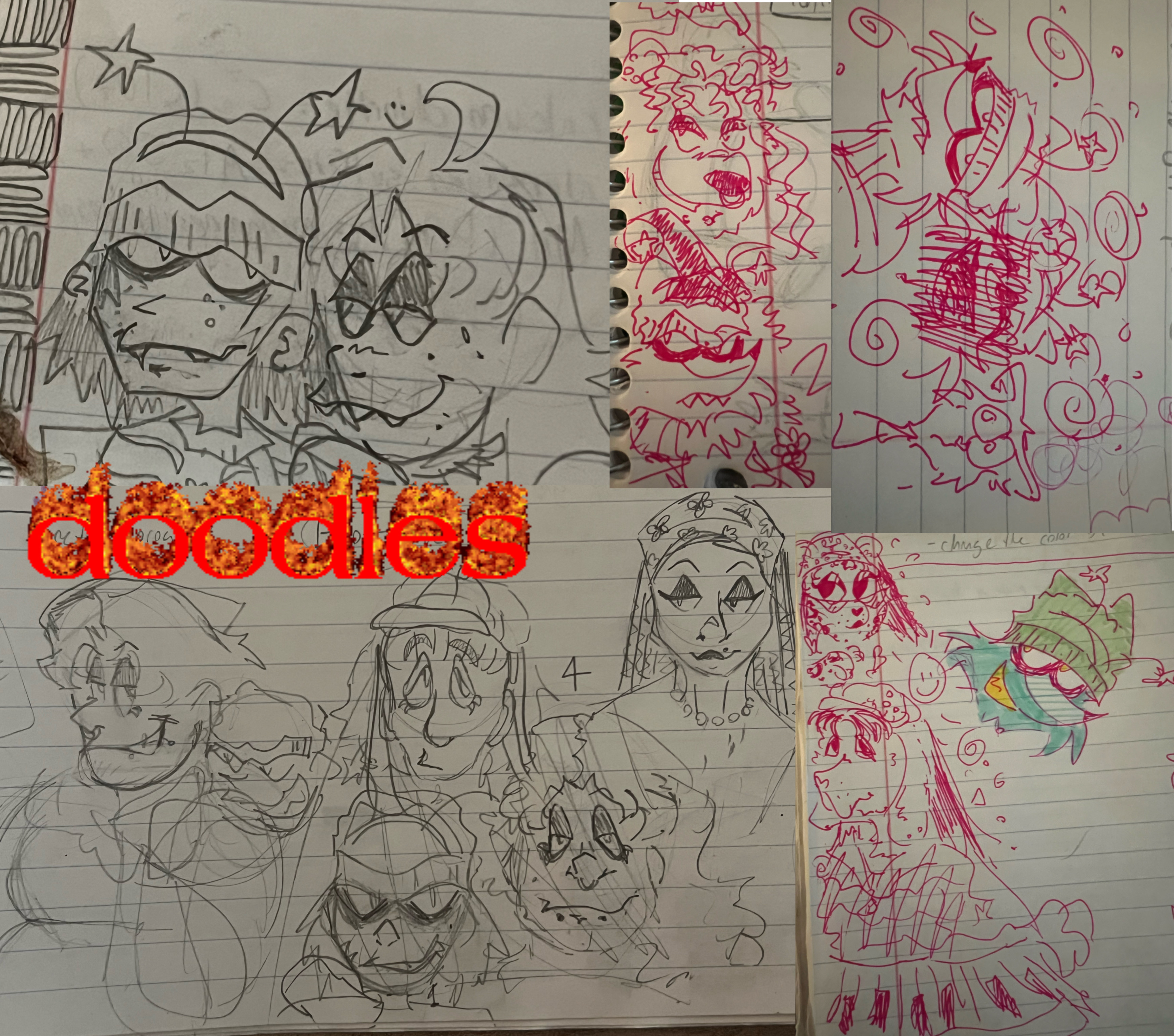 Various traditional doodles i found in a notebook. Some are human cause I dont want to be bullied for drawing anthro animals in public😭 All from 2023!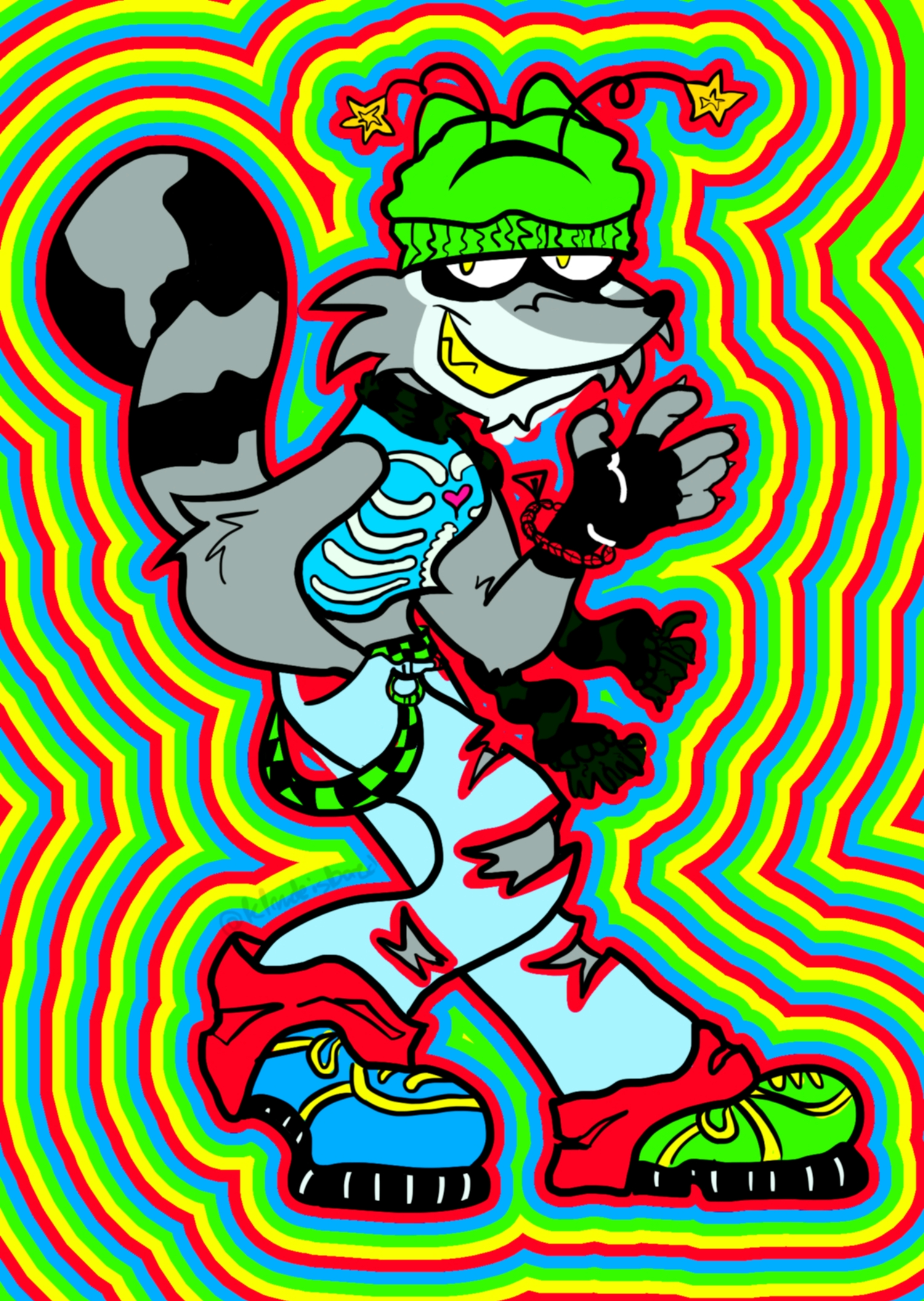 My second full drawing of Trinket! Like it WAY more than the first one. March 2023!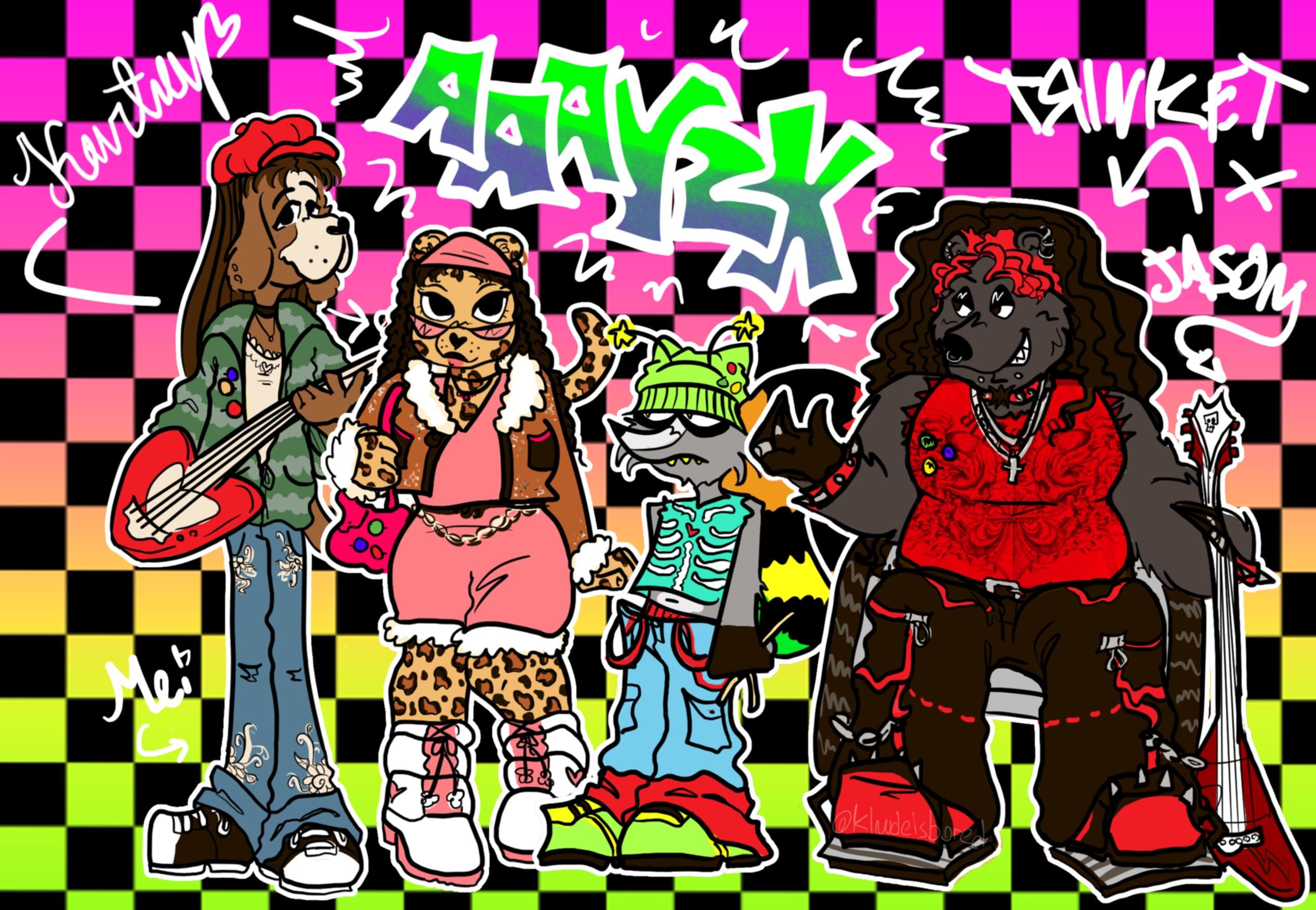 First full illustration of the entire band!!! This took WAY longer than I want to admit. May 2023!